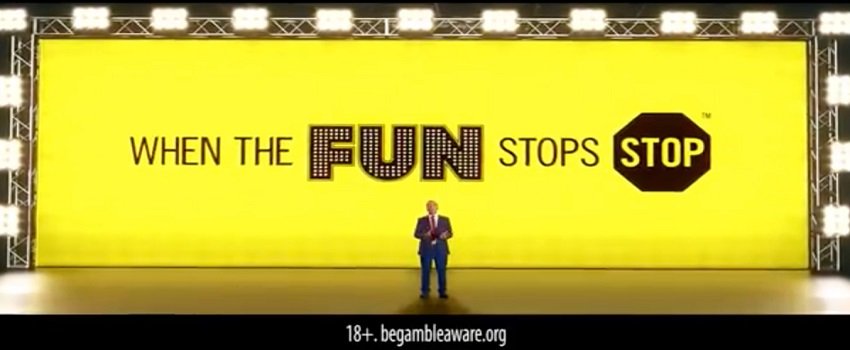 When the Fun Stops, Stop! - Responsible Gambling Message
In the past years in the UK, a great deal of attention has been given to responsible gambling and the prevention of problem gambling. Due to this, there are plenty of organizations and campaigns dealing with these particular issues, not to mention the UKGC's attempts to control gambling with its strict laws.
When the Fun Stops, Stop message is a part of the campaign created by the Senet Group with the aim of helping prevent problem gambling. This message has occurred as a part of their Bad Betty campaign circulating online as well as on TVs and in print in the form of ads.
Organization Behind When The Fun Stops, Stop!
Just like mentioned above, Senet Group is responsible for creating this message as a part of the Bad Betty campaign targeted towards gambling addiction problems. Senet Group is an independent organization whose mission is to raise awareness about gambling issues supporting the UK Gambling Commission in its goal to make gambling safer and fairer.
Their goal is to make sure that all the messages regarding responsible gambling are spread among players. This is why the players can find Bad Betty ads all across social media as well as TV and in print. With the message about responsible gambling being widespread across the country, the hope is to raise awareness of gambling problems and make players think twice and realize when to stop.
Bad Betty Campaign
'Bad Betty' campaign was created back in 2015 with the mission of helping out in the prevention of gambling problems. You will find ads like Bad Betty Football sending a message not to gamble while angry which would probably lead to bad decisions, hence bad outcomes. There is also the ad Bad Betty Betting Shop sending a message of not to bet more than you can afford, again with the same possible bad outcomes. The Black Betty song flows through the ads, so you can easily see the pun made. Anyhow, the main message of these ads, that is, the campaign, is When the Fun Stops, Stop.
When the Fun Stops, Stop – Tips For the Players
This campaign gives players a few tips and advice on how to stay in control of their gambling. The tips include the following:
- Set your limits at the start
- Don't bet if you are getting angry
- Only bet what you can afford
- Never put betting before your mates
- Never chase your losses
If all these above apply to you in the sense that you do not follow these tips, then you should consider it as the warning sign and try to work on your gambling habits.
BeGambleAware is featured in this campaign as the source of help, advice, and support for those who do feel that their gambling is shaky and getting out of control. If you yourself think that your gambling is a bit out of line, make sure to check how BeGambleAware can help you. There are also a few more similar organizations you can turn to: GamCare or the Gamblers Anonymous, for example. There's plenty of information and ways of getting appropriate support provided by these organizations whose goal is to provide enough information about gambling, gambling problems, and create environments where players dealing with addiction can work on the issue in question.
Frequently Asked Questions
🎯What Is 'When the Fun Stops, Stop'?
When the Fun Stops, Stop is a prominent message, a part of the Bad Betty campaign, aimed at raising awareness about responsible gambling and prevention of gambling problems. The slogan speaks for itself: the moment fun is gone, it is time to stop and think about your next step.
🎯Where to Get Help With Gambling Addiction?
Today, there's plenty of organizations aimed at helping players with gambling issues. If you are dealing with these problems some of the groups you may turn to are GamCare, BeGambleAware, or Gamblers Anonymous.
🎯Why Is Responsible Gambling Important?
The main aspect of Responsible Gambling is the prevention of gambling problems and the protection of the players who are dealing with excessive gambling. It is an ongoing campaign that should make players take control over their gambling, not vice versa, and learn when to stop.